Get Efficient Peephole Installation Services in Austin, TX, and Surrounding Areas!
Choosing the right door viewer is a critical part of maintaining your family's safety in your home. Security cameras and digital surveillance systems are great to have in place within any business or apartment building, but they can be costly.
The best way to make a smart choice when selecting a door viewer commonly called a 'peephole' for your doors is by consulting with a professional locksmith who has years of experience in selecting the right peepholes for each door.
As a leading security company in Austin, TX, Cedar Park Locksmith Pros has industry experience of over 15 years with reliable locksmiths providing clients with peephole installation that works for each security situation. We start by discussing your specific security needs, then measure the thickness of your door to find the right fit.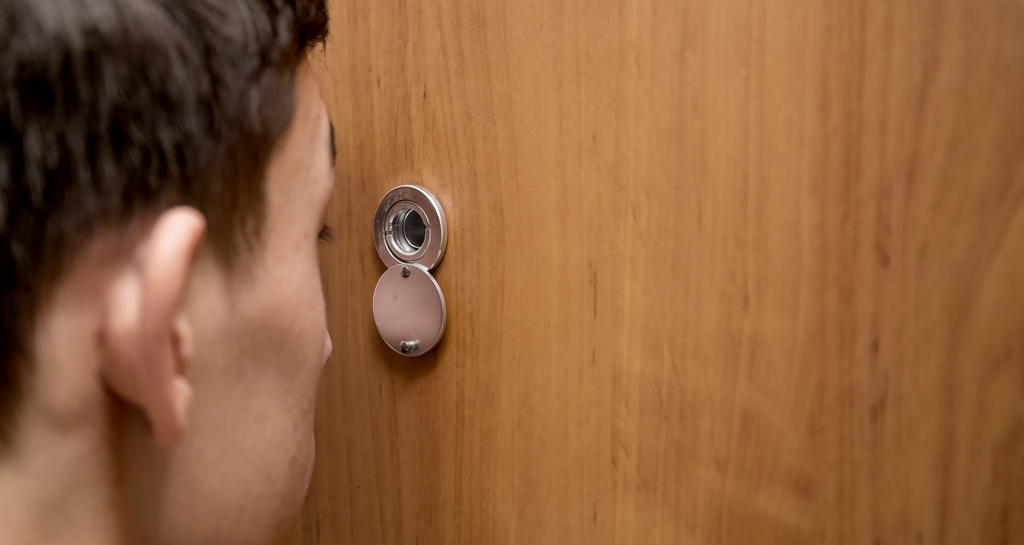 What can Peephole do for your safety?
Let's face it! There are many risks we are exposed to once we get outside our homes. Since the streets aren't safe anymore, and there are so many things wrong happening, why not make sure your house is safe? Installing a peephole will give you the opportunity of controlling every situation at your home.
Your child might be home alone/ Your child can be home alone, He/ She can be advised to keep an eye out through the door peephole. Do not make him/ her open doors before he/ she checks first with the door peephole. This task might scare some children, but if they are asked to check the peephole before opening the door, they will do it.
Our Peephole Installation Process:
At Cedar Park Locksmith Pros, the process of peephole installation is quite easy, safe, and quick. It might be a solution for home-alone situations, whether for kids, elderly adults, or anyone who can see through before opening the door.
Before we begin the installation, we will make measurements of your door. Next, we will drill into your door and make sure that the hole is clean. Once this is done, we'll start installing the peephole in the direction you request.
In case, you have a narrow and small field of vision through your peephole, then you may need to install or upgrade your peephole to a 180° viewer. Our experts can help with that, but first, it is important to know what size viewer you need for your door because too small means compromising on the view, and too large will compromise your overall door strength.
#1 Choice for Peephole Installation
We have a wide selection of the best viewers available in the market today and will be able to advise you on replacing your damaged or broken eyepiece. If you've been searching for a reliable locksmith who has experience in peephole installation, our company is the best choice around.
In order to make sure that your family feels safe and comfortable in your home, you want to feel confident that you can see who is on the other side of the door before answering it. Trusting your own instincts is essential if you're searching for a locksmith that knows how to install peephole into each door of your property.
From peephole installation to help you choose the best access control system, we can take care of all of your security issues. You'll get peace of mind knowing that when you are finally at home, you and your family are safe and secure.
Cost-friendly Peephole Installation Services:
We pride ourselves on offering customers affordable and cost-friendly rates on all of our services, including installing any kind of door viewer. Let us schedule and arrange your peephole installation with our technicians.
We use quality materials that make all the difference in efficiency and durability. Our trained professionals will work with you to understand your needs and concerns. Once we've determined which type of peephole is best for you, we'll install it in under an hour—and at no extra cost. No hassle or stress is necessary.
Why choose Cedar Park Locksmith Pros?
At Cedar Park Locksmith we offer a lot of different services. We do everything from residential locksmith services to commercial locksmith services and even automotive locksmith services.
With locksmiths on wheels, we can arrive in the 'distress area' in less than no time. Additionally, as our vans are GPS-equipped and there is a strategic placement of standby vans around the city, you needn't worry about late arrivals or waiting for long hours. Our customers can rely on us for:
Top-rated 24/7 service
Arrive in 30 minutes or less
Competitive pricing
Fully licensed and insured experts
Satisfaction guaranteed
15 years of client servicing
State-of-the-art locksmith tools
Your home is your castle, and no one wants to worry about their personal property or family being taken advantage of by criminals or other unwanted people. With peephole installation, you can check on others and keep an eye out for any suspicious activity. Our security professional and technicians should be able to do this for you in a very discreet manner.
We love our customers and strive to make them feel like family. When you call Cedar Park Locksmith Pros, we are always available 24/7 no matter the situation. Our goal is to help you with whatever situation you find yourself in.
We are prepared to help you with that and we will do our best to make it as easy as possible for you. Just give us a call at +1(512)777-0033 for a quick response and our skilled experts will help you make the best possible choice for your property.
Let's have an eye on your security together, Get started today!
---
CALL US NOW AND HIRE OUR peephole installation services COMPANY! (512)777-0033.
---