Quick and affordable locksmith rekey services in Austin, TX, and surrounding areas!
Do you wonder how many people have lived there before you and made copies of your keys?
OR
Did you know that someone with a master key can open your apartment lock just as easily as you can?
It's every apartment dweller's nightmare: Being locked out, with nothing but a nightgown and your phone. It's time to call out for a locksmith rekey if you've moved into a new apartment or condo, are renting out your space to tenants, or are worried that lost or stolen keys place you at risk.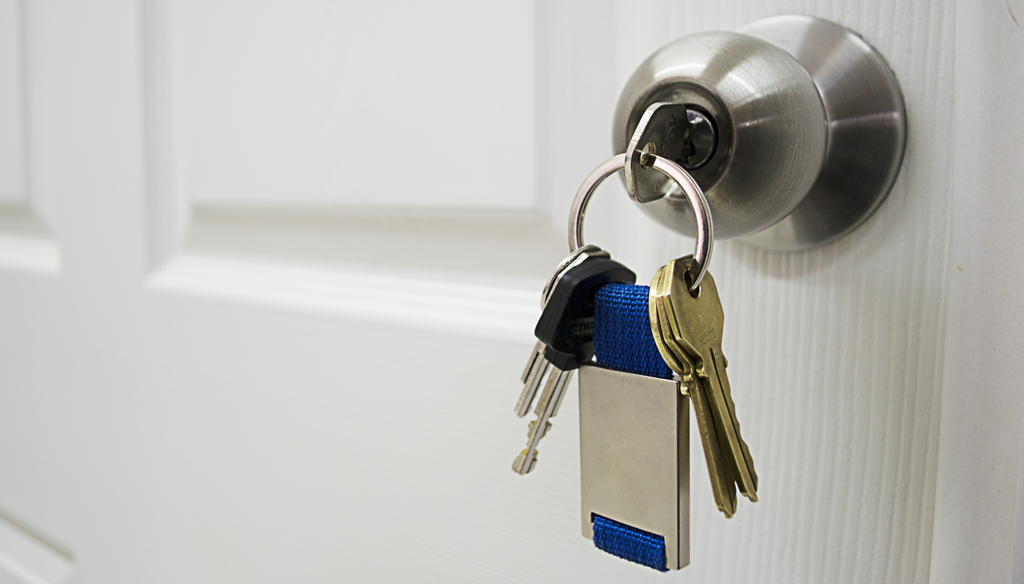 Locked Out of Your Condo? Need not worry!
Now imagine that you are in your new apartment with a baby in one hand and a toddler in the other. It's the middle of winter, and the children are cold. You want to get them inside your home as soon as possible. Now you remember that the movers just left, taking the extra key with them.
You patiently wait outside in the hallway for your spouse to come home, but it is not until much later that evening that he finally arrives, stressed from work and upset about being late to pick up the children from daycare. You now have two hungry, tired children and no solution for getting inside your home.
Fortunately, there are ways you can work to avoid it — and if it does happen. But, if you do find yourself locked out of your apartment or condo, help is just a phone call away. Cedar Park Locksmith Pros is available 24 hours a day, 7 days a week to help you with lock rekeying on the spot.
Know all about Lock Rekey here:
While changing a lock may be quite self-explanatory, lock rekeying requires a bit of explanation to be understood. Rekeying a lock means changing the working key of the lock to a different key, without replacing the lock itself. In other words – one can keep the same lock where the older keys will no longer be used to unlock it. This type of job is performed by replacing some of the internal parts like key pins, tumblers, etc.
A lock rekey is a process of changing the working key of a lock while keeping the original hardware. It's quite simple, actually, and can be done by a locksmith quickly and easily. It is an essential precaution to take in case of lost or stolen keys to prevent unwanted access to your property.
It's also a great way to save money by updating standard locks with the highest quality parts and security technology!
When do you need lock rekeying?
There are several scenarios in which it may be useful to have your locks rekeyed. Below are the situations in general that will make you opt for a lock rekey to prevent unauthorized users from entering your home with a previous owner's key.
You recently moved into a new home
The previous owners got robbed
Your key has been lost or stolen
Many others have access to your key
Key was ever handed to housekeeping or construction teams
As you can see, there are a number of reasons that so many professionals in the lock-making industry recommend routinely having your locks rekeyed.
Therefore, the best thing you can do is to keep a record of when your locks were changed and which keys were used. If you ever need to change the lock, you will be able to point out the previous attempts at intrusion. Make sure you attach that list of dates and key information to the door so you can find it quickly in an emergency.
A Service you'll love:
Undoubtedly, lock rekeying is the ideal solution for both home and business owners. It is inexpensive, quick, and will boost the security of your locks. In the event that you think a lockout is inevitable, do not attempt to open the lock yourself.
This will make it more difficult for the locksmith rekey to create a new key in short time. The locksmiths at Cedar Park Locksmith Pros can also assist you with any other lock or security-related issues that you might be facing.
Our technicians are well-equipped with the most current and sophisticated equipment, enabling us to swiftly and efficiently get you back into your home or office as quickly as possible. Each company has its own production specificities and methods.
However, we use state-of-the-art specialized tools that enable us to make an exact duplicate of your key.
Why choose Cedar Park Locksmith Pros?
At Cedar Park Locksmith Pros, we offer a lot of different services. We do everything from residential locksmith services to commercial locksmith services and even automotive locksmith services.
With locksmiths on wheels, we can arrive in the 'distress area' in less than no time. Additionally, as our vans are GPS-equipped and there is a strategic placement of standby vans around the city, you needn't worry about late arrivals or waiting for long hours. Our customers can rely on us for:
Top-rated 24/7 service
Arrive in 30 minutes or less
Competitive pricing
Fully licensed and insured experts
Satisfaction guaranteed
15 years of client servicing
State-of-the-art locksmith tools
We love our customers and strive to make them feel like family. When you call Cedar Park Locksmith Pros, we are always available 24/7 no matter the situation. Our goal is to help you with whatever situation you find yourself in!
Speaking with a locksmith rekey will also help to alleviate any fears that you may be having about hiring a professional to take over from here. If you just relax and leave the process in our hands, you will find that all of your worries disappear and you can rest easy knowing that your home is completely secure once again.
Whatever your problem we CARE about helping YOU! That's right giving back to the community is important.
Just give us a call at +1(512)777-0033 for a quick response and our skilled experts will help you make the best possible choice for your property.
---
CALL US NOW AND HIRE OUR locksmith rekey services COMPANY! (512)777-0033.
---