Upgrade your home security with Keyless Deadbolts in Austin, TX, and surrounding areas today!
Do you have valuables in your home, and need to add security for them? Who doesn't?!
Generally, people carry valuables in their homes, such as jewelry, money, and other items. They might need a strong lock that can keep the doors shut tightly and protect them from theft. Choosing the right lock for your doors is important for your home's security. You have just found a treasure. Is it well protected?
If the answer is no, then investing in Keyless Deadbolts is the right move for you!
A deadbolt is locked by turning the inner portion of a lock cylinder with a key. It is not operated by spring action but instead uses an external force to lock it. As people search for more secure ways of protecting their essential goods, these keyless deadbolts have become more and more popular secure locks available in the market today.
The improved mechanical design helps protect your goods from unauthorized access and any unauthorized entry into the home. Keyless deadbolts are connected to a keypad that is placed on the outside of your door, cabinet or any other place which needs securing. Such high-security locks allow you to enter a code that will open up your goods like a regular key.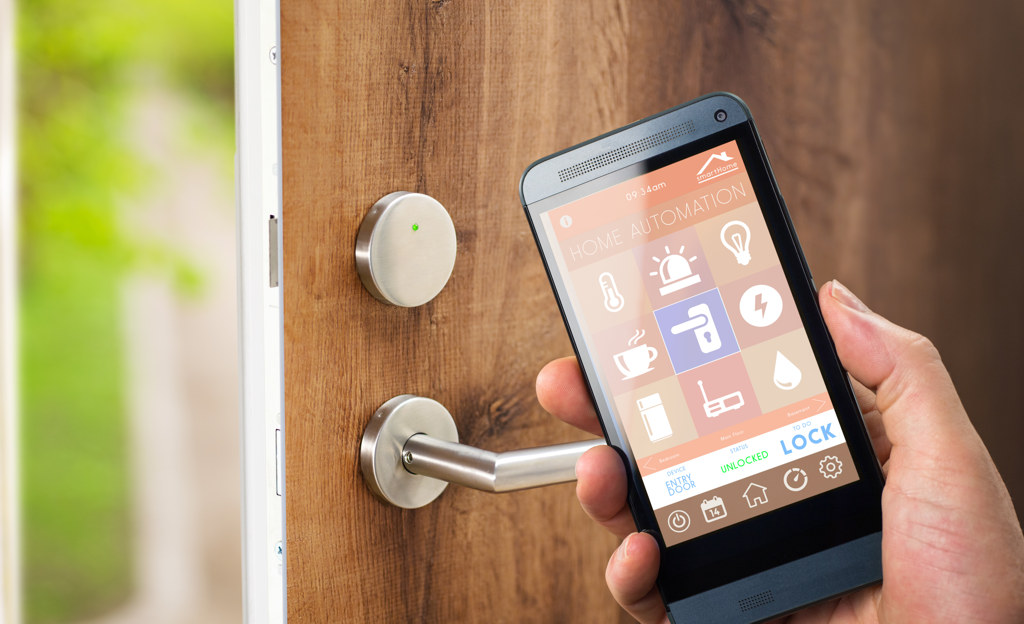 Why Keyless Deadbolts are needed?
Keyless deadbolts are a great alternative to traditional locks because you don't have to worry about misplacing a key, getting locked out of your house, and having to worry about expensive fees to be let back inside, or being responsible for any copies of your keys that may be in circulation.
There are several reasons why people choose this kind of lock as part of their home security system:
Better Security – These reduce the chance of an intruder gaining access to a building by stealing or copying a traditional key. A unique credential is required from every authorized user, which makes it difficult for intruders to steal or copy and gain access to the building.
Enhanced durability – One of the great benefits of keyless deadbolts is that they are much more durable than conventional locks and keys. Keeping your property safe and secure is no time to compromise on standard hardware, a high-quality lock, and keypad device will provide durability.
Easy Installation – Many people assume that keypad locks are difficult to install, or that they require major adjustments to their existing door and frame. In reality, most keypad locks can be installed on a standard door without any hassle.
Integration with Access Control System – Most keyless entry systems provide a method of creating multiple access codes to grant different levels of access. This means that not all codes will open the door or gate, so you're able to limit certain people from entering certain parts of your property.
Keyless Deadbolt Locks at your service:
At Cedar Park Locksmith Pros, we have the best professionals who can install or repair keyless deadbolts for your protection. Our team is highly qualified and trained for this kind of work, and is always equipped with the latest tools and equipment.
With the most modern locks and keys variants from trusted brands, our experts offer security advice and can suggest the most advanced locks for your property. These locks are designed to withstand a variety of weather conditions. That's what separates us from the competition – we care about our customers, and are always coming up with new solutions to make sure they have the best service possible, no matter what the circumstances.
Moreover, they very well know how to install these locks efficiently. We understand that an effective locking system is important to keep your family safe, which is why we strive for excellence in our work. We are the leader in providing residential keyless deadbolt installation or repairs in Austin, TX.
Why choose Cedar Park Locksmith Pros?
At Cedar Park Locksmith Pros, we offer a lot of different services. We do everything from residential locksmith services to commercial locksmith services and even automotive locksmith services.
With locksmiths on wheels, we can arrive in the 'distress area' in less than no time. Additionally, as our vans are GPS-equipped and there is a strategic placement of standby vans around the city, you needn't worry about late arrivals or waiting for long hours. Our customers can rely on us for:
Top-rated 24/7 service
Arrive in 30 minutes or less
Competitive pricing
Fully licensed and insured experts
Satisfaction guaranteed
15 years of client servicing
State-of-the-art locksmith tools
We love our customers and strive to make them feel like family. When you call Cedar Park Locksmith Pros, we are always available 24/7 no matter the situation. Our goal is to help you with whatever situation you find yourself in!
Unlock any door fast with us:
Anytime you have doubts about the security of your home or business, getting keyless deadbolts installed is a smart move. Even if you are completely satisfied with the service that you receive from our company, the peace of mind provided by knowing that your property is safer than ever is irrefutable.
Don't hesitate to call us if you are looking for keyless deadbolts or have any problems with the existing ones. Our skilled technicians are ready to help you whenever and wherever you might need them. Just give us a ring and we will come right away to fix your broken deadlock.
Whatever your problem we CARE about helping YOU! That's right giving back to the community is important. We also ensure that the installation is properly done to ensure the safety and security of your property.
Just give us a call at +1(512)777-0033 for a quick response and our skilled experts will help you make the best possible choice for your property.
---
CALL US NOW AND HIRE OUR keyless deadbolts services COMPANY! (512)777-0033.
---