Supplement your lock with a deadbolt to increase home security in Austin, TX, and surrounding areas!
As per the reports, almost 70% of all home break-ins occur through unlocked windows or doors. Those are scary odds, but with a little bit of effort and care, you can ensure that your home is secure.
Don't become a statistic—go for deadbolt installation with Cedar Park Locksmith Pros today!
Your electronic security system isn't worth much if you don't have reliable deadbolt installation. How can you expect to keep your customers safe, let alone gear up for a break-in? Thus, when it comes to the installation of a deadbolt, it's important to choose a reliable one that's appropriate for your needs. This can be determined by evaluating the force of the impact on the lock and the quality of the bolt itself.
Deadbolts help to keep all people out of the premises until you want them in, thus enhancing security. For example, in case there are intruders on your property, you can lock them out until the police arrives. In addition, deadbolts also prevent people from breaking into your house by forcing them to break doors or windows.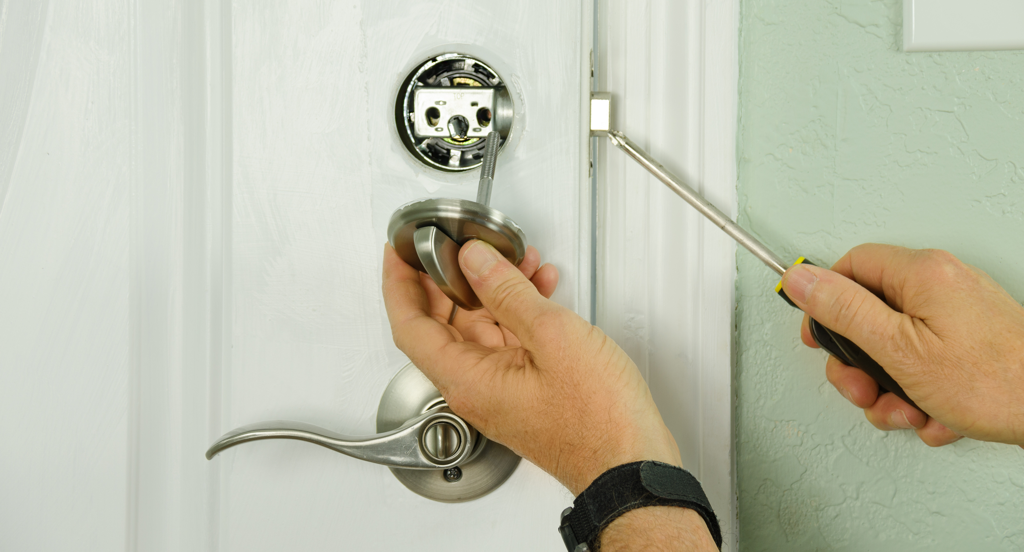 Are Deadbolts safe enough?
Yes, Deadbolts are ultra-safe!
Most homes make use of locked doorknobs. But doorknobs are easy for burglars to break into. Securing your home with a deadbolt will make it harder for burglars to just break in, even if they try to smash the doorknob before dealing with the deadbolt!
Despite the fact that deadbolt installation is incredibly important for home security, most homes lack such a security feature. This is alarming, as intruders will always seek out the path of least resistance. If that means breaking into a home with an unlocked door, they'll do it. But if they see that all of the doors are fitted with deadbolts, they may move on to another house.
No wonder, deadbolts secure the door from both sides and provide an additional layer of security for your home. No thief wants to spend too much time burglarizing your home!
Professional Deadbolt Installation Services at your doorstep:
We install. We protect from criminals. We are here for you.
The Cedar Park Locksmith Pros is a locally-owned and operated company in the Austin area. We can update your old locks if you don't have deadbolts, or we can install them for you if you do. Our experts can also identify problems with your locks if you're not sure what to do, and we carry a full line of deadbolts in different styles if you're looking to upgrade security.
Here, we are available 24 hours to help you with deadbolt installation! We also provide deadbolt repair services that include new keys and locks, as well as replacements that keep what's important inside safe. If you're looking for a professional and effective job that can give you peace of mind with your family's safety, we are a great choice!
When the key breaks inside a lock, it can be quite a pain to remove it. Never try to take the key out on your own — you might end up damaging the door and lock even further. Leave this problem to us to handle — we have many years of experience removing keys from locks, as well as installing new locks for top security.
Worried about the cost? Don't be! We can diagnose the issue, and supply you with the correct part without damaging your door or lock, meaning no charges for removing or reinstalling it!
Why choose Cedar Park Locksmith Pros?
At Cedar Park Locksmith Pros, we offer a lot of different services. We do everything from residential locksmith services to commercial locksmith services and even automotive locksmith services.
With locksmiths on wheels, we can arrive in the 'distress area' in less than no time. Additionally, as our vans are GPS-equipped and there is a strategic placement of standby vans around the city, you needn't worry about late arrivals or waiting for long hours. Our customers can rely on us for:
Top-rated 24/7 service
Arrive in 30 minutes or less
Competitive pricing
Fully licensed and insured experts
Satisfaction guaranteed
15 years of client servicing
State-of-the-art locksmith tools
We love our customers and strive to make them feel like family. When you call Cedar Park Locksmith Pros, we are always available 24/7 no matter the situation. Our goal is to help you with whatever situation you find yourself in!
Calling for deadbolt installation will also help to alleviate any fears that you may be having about hiring an expertl to take over from here. If you just relax and leave the process in our hands, you will find that all of your worries disappear and you can rest easy knowing that your home is completely secure once again.
If you would like a deadlock expert to give you advice on how to fix broken knobs, or need a new deadlock installation, then hiring us will be a great decision for you. We understand that crime prevention is a necessity for you and your loved ones, especially at night. That is why we are committed to providing the best means of home and deadbolt installation services.
Whatever your problem we CARE about helping YOU! That's right giving back to the community is important.
Just give us a call at +1(512)777-0033 for a quick response and our skilled experts will help you make the best possible choice for your property.
---
CALL US NOW AND HIRE OUR deadbolt installation services COMPANY! (512)777-0033.
---