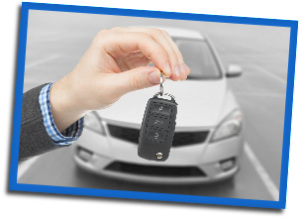 One of the worst mistakes pet owners make is to leave their pet dog behind in the car when they go off to shop, run an errand or have a drink. This is one of the most dangerous things you could do. – This is why you need to know an emergency locksmith.
It doesn't take long for the temperatures inside the car to jump to 120 degrees or more, especially in the Summer. The inside of a car is much hotter than the outside temperature, especially when it is locked, with all the windows rolled up.
Leaving your pet locked behind in the car is an act of gross negligence, and even cruel. Hundreds of dogs have died because of this year after year, and yet people continue to do this.
Your dog can literally fry in there, especially in the mid-afternoon sun. A body temperature of 107 degrees Fahrenheit is dangerous and it can damage the internal organs of the dog. When this happens, death doesn't take long to come – just 20 minutes or so.
Pets can suffer from the same organ damage as humans can. It is always better to leave your pet at home if you can't take it out with you to the place you are visiting when you are out on town.
One thing that happens far too many times for comfort is for pet owners to get themselves locked out of the car with the dog inside. You go off on an errand, leaving your dog back in the car, thinking it would take you only a few minutes.
But as you come back, you realize with a shock you have lost your keys. Then you go off on a frantic search, looking for the keys, while your dog starts feeling extremely uncomfortable because of the heat.
What should you do when something like this happens, or when you see a dog locked in a vehicle with no sign of the owner anywhere close by? Well, call an emergency locksmith. That's the simplest thing you could do.
We offer a free emergency lockout service to those who have a pet locked inside a car. You can call us even if you observe a dog locked up in someone's car in the parking lot.
We have the fastest car lockout service in Texas and we will only be too happy to help you out, if you were to find yourself in such a situation. Why do we offer this service for free?
We are a family owned local locksmith company in Cedar Park, TX, and we take pride in being responsible members of the local community here. We offer this service for free as a way of giving give back to the local community, which has done so much for us.
Also, the last thing you want to do when caught up in such a situation, which is a matter of life or death for the dog, is to worry about which Cedar Park automotive locksmith offers the best quotes! You just want someone to arrive at the location as soon as possible.